Keeping your teeth and gums healthy and disease-free has real benefits for your overall wellbeing, so including a dental hygienist in your life is one of the smartest things you can do.
At Lewisham Dental Practice we are passionate about prevention, so we provide a full range of hygiene services.
Scaling and polishing - this is our way of saying that our hygienist thoroughly cleans the teeth, removing sticky plaque and hard calculus as well as cleaning the gums and finishing with a polish. We all need a good clean, usually every six months, but some of us need to go even more often. Our hygienist can advise what is best for you.
Oral disease care and prevention - with good oral maintenance we can almost always slow down plaque build-up and prevent oral diseases like tooth decay, gingivitis and periodontitis. By following our hygienist's advice you can be your own hygienist, with great success. If you make seeing a hygienist a regular thing, the hygienist will be able to monitor the health of your mouth, including early cancer detection.
Children - our hygienist is an expert at putting children at ease. It's important that children visit the dentist from a very early age. As well as cleaning children's teeth, our hygienists gives the best advice on what is best for your children's oral health, from cleaning techniques to diet.
Teeth whitening - that's right, our hygienist can also give you a celebrity smile, so come in and give yourself some glamour.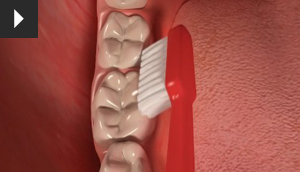 General oral health advice provided by our hygienist includes:
Tooth-brushing techniques and tips
Flossing and interdental brushing techniques and tips
Types of dental hygiene products for implants, bridges, dentures, braces and other restorations
Rinses and mouth-washing
Which foods and drinks are good for your teeth, and which are bad
The best tips for fresh breath
Get in touch and get a clean
You can call us at 020 8852 3000 or email us through this website and we will get back to you. Alternatively you will find us right in the Lewisham Town Centre on the Lee High Road, close to Blackheath, Greenwich and Catford.