Treatment plans
we will provide you with a treatment plan tailored to your specific needs. You will receive a copy of your treatment plan to keep for your own records, and if your treatment changes we will provide you with a new one.
Paying for your treatment
cash
major credit cards e.g. visa & mastercard
debit cards such as switch & delta
interest free loans available with denplan enhance™
Interest-free loans
We are now offering an interest free loan that allows you to spread the cost of private treatment. Ask at our reception for more details.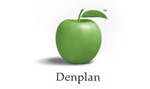 Denplan care
This is a private insurance scheme. It covers all necessary treatment for a set monthly fee. It best suits those patients who routinely wish to have independent treatment. Click here to visit the Denplan web site and learn more about this plan.
Our payment policy
Your account needs to be in credit for treatment to proceed.
When booking a check-up appointment, we will request payment of the check-up fee to secure the appointment.
To book a further treatment appointment, a deposit of £50 (or the balance outstanding if less than £50,) will be payable.
When individual treatment items have been completed, the balance outstanding for those items will be requested and is payable immediately.
If a further treatment appointment is to be booked, a further deposit of £50 is payable to secure the next appointment.
Appointments with our hygienist must be pre-paid in advance and payment will be requested at the time of booking.
This fee may be lost in the event of recurrent non attendances or cancellations with less than 24 hours notice and a further fee will be payable if another appointment is booked.
Denplan essentials
If you visit the dentist and hygienist regularly, you may want to sign up to a monthly fee of £12.50, which will pay for two examinations and hygienist visits per year. Preferential appointments are available for Denplan essential members, and you can receive a 10% discount for any private treatment you receive. Click here to visit the Denplan web site and learn more about this plan.
Finance available to UK residents aged 18 and above. Credit subject to status. Authorised and regulated by the Financial Conduct Authority