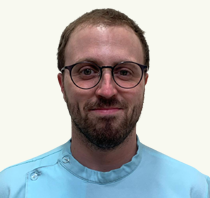 Luis Manrique de Lara Lorenzo
Dental Hygienist
Registered under s36C of the Dentists Act 1984 2017
GDC No. 265942
Luis qualified with a Diploma in Dental Hygiene in Spain in 2010 and has gained valuable experience by working in numerous Hospitals and Clinics in Spain and England.
Luis is committed to getting the best results for every patient he treats and delivers oral hygiene instruction to help with the process of returning your gums back to health, answering any questions about treatment happily.
In addition to dental hygiene, Luis carries out teeth whitening and can offer hygiene treatment using a special Airflow polishing device for those stubborn stains where other cleaning methods may be less effective.
As well as English, Luis can speak Spanish fluently.
Back to Meet the Team